WATER RESISTANT

With Audacity we've solved the main issue of natural,
wood-based flooring – moisture. The flooring stands up
to spills and keeps the moisture out long enough for you
to be able to clean it up.
WHAT MAKES AUDACITY
WATER RESISTANT?
Audacity features an extra stable high-density core that is protected against moisture
by a specially developed, multi-layer sealer, that we apply to the edges of a board.
We also use a click system with additional contact points that allow for an extra tight
and strong engagement, keeping water from penetrating the edges.
CONSTRUCTION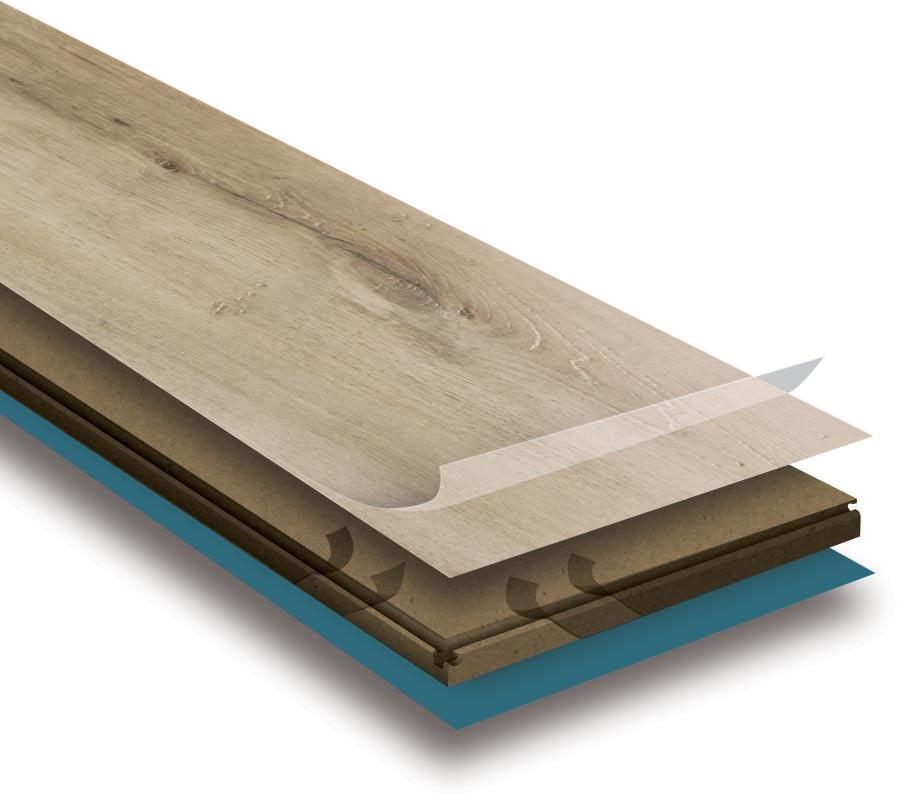 COMMERCIAL WEAR LAYER

for extra durability, scratch and stain resistance

DECORATIVE PAPER

providing authentic wood look and feel

HIGH DENSITY EXTRA STABLE CORE

35% more stable vs standard laminate

EDGE SEALER

protecting core against moisture and humidity

TIGHT LOCK CLICK SYSTEM

5X the contact points vs standard laminate, helping to seal out moisture

SOUND ABSORBENT PAD

for additional comfort and sound
COMMERCIAL WEAR LAYER
for extra durability, scratch and stain resistance
DECORATIVE PAPER
providing authentic wood look and feel
HIGH DENSITY EXTRA STABLE CORE
35% more stable vs standard laminate
EDGE SEALER
protecting core against moisture and humidity
TIGHT LOCK CLICK SYSTEM
5X the contact points vs standard laminate, helping to seal out moisture
SOUND ABSORBENT PAD
for additional comfort and sound