Consiga los objetivos para su hogar con la colección de productos exclusivos de Audacity.
Open VisioFloor with your smartphone, tablet or laptop and install the most varied range of floors
e instale virtualmente el rango más variado de pisos en segundos en su hogar.
CARGUE UNA FOTO DE SU HABITACIÓN O ELIJA
UNA DE LAS ESCENAS DE NUESTRA BASE DE DATOS.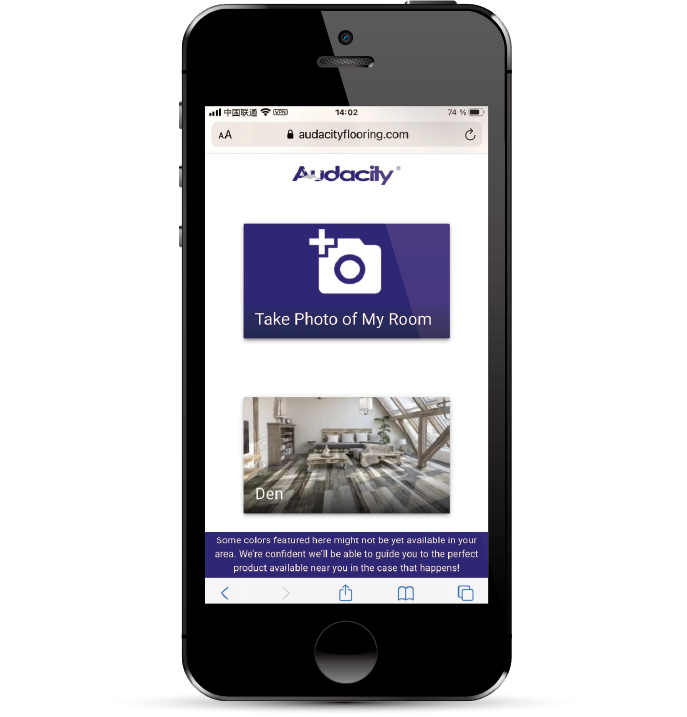 SELECCIONE EL PISO QUE LE GUSTARÍA
VER EN SU HABITACIÓN Y VEA COMO QUEDARÍA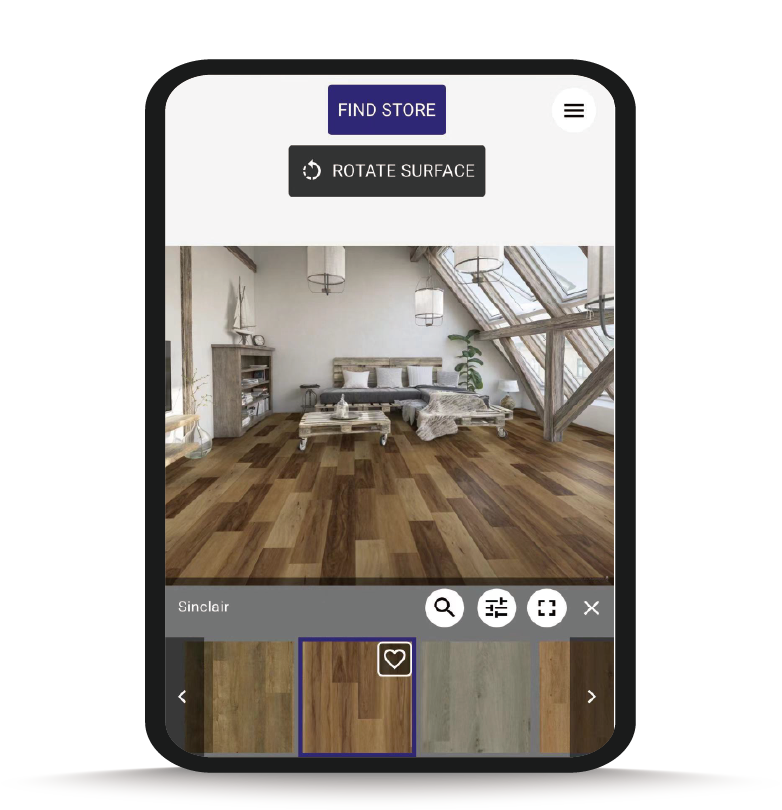 VISUALICE EL PROYECTO COMPLETO - ¡ACÉRQUESE
UN PASO MÁS A SU NUEVO PISO!
GUARDE SU COLOR FAVORITO DE AUDACITY.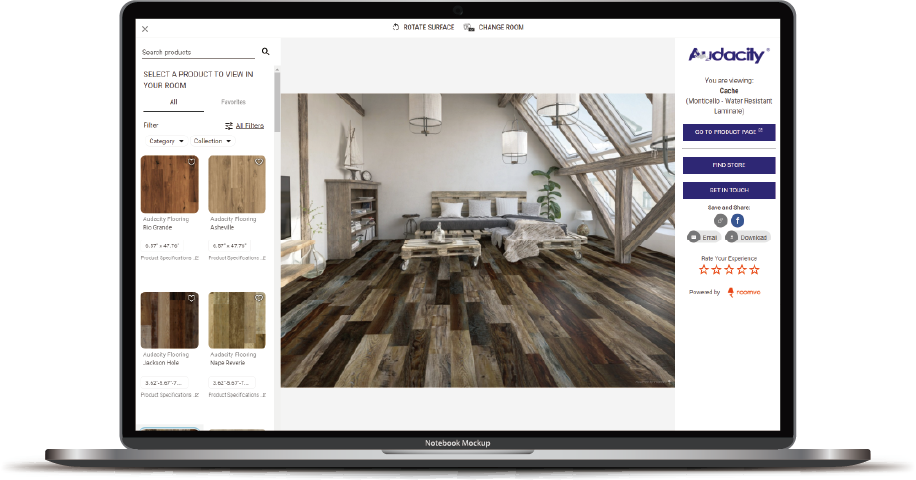 FIND AN AUDACITY RETAILER
OR ASK A QUESTION.
CHOOSE THE TYPE OF INSTALLATION MANUAL
CHOOSE THE TYPE OF MAINTENANCE
CHOOSE THE TYPE OF WARRANTY