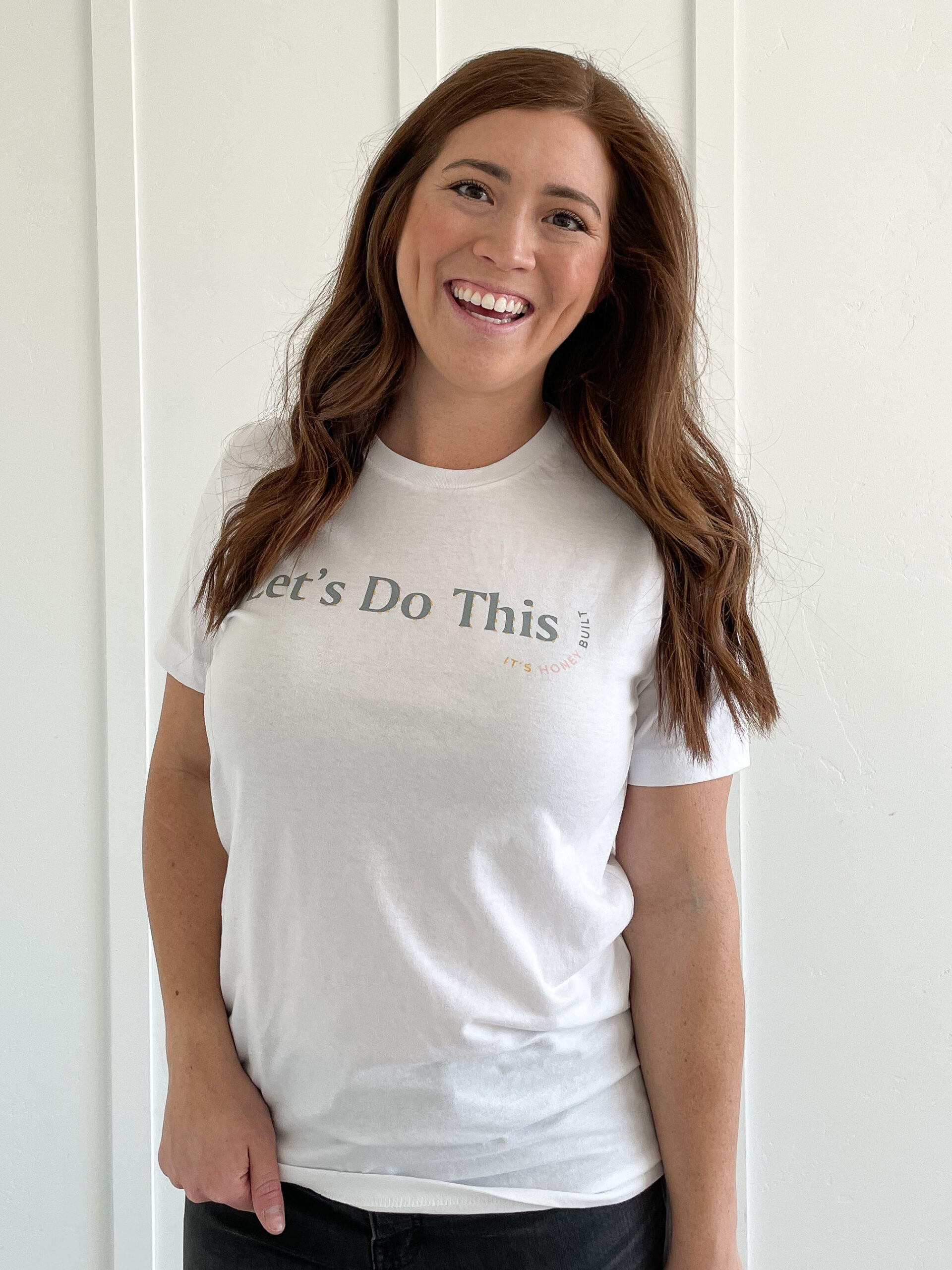 Meet Christine Gummersall!
Christine Gummersall started her DIY journey over a decade ago and hasn't stopped tackling her honey-do list since. Follow @honeybuilthome as Christine breaks down the pretty afters, by showing the whole how to process and empowers you to STOP waiting, and START creating a home you love, with our own two hands!
Be inspired and learn more!
The Benefits of Made in America Flooring with Christine Gummersall
These days, homeowners and contractors look for more than just beautiful floors. They want a product of superior quality: durable, reliable, and sustainable. The great thing, all these qualities can be found in made in America flooring.
Luxury vinyl plank (LVP) flooring manufactured in the USA is particularly popular for many great reasons, and this is why when Chrsitine Gummerall needed new flooring, she chose to explore Audacity's latest offering, Liberty, a made in America collection. Here's why:
1. Superior Quality
Audacity's USA-made flooring follows standards of quality assurance that ensure an unmatched flooring experience. Watch the video below to know how she installed her flooring!
2. Environment-friendly and Sustainable
This collection of floors are certified safe, durable, pet-friendly, and waterproof. It is designed to hold its beauty and reliability for a long time and be recycled at the end of life. For her basement, Christine chose Sandpoint from the Liberty collection. It was a perfect choice!
3. Easy Installation
For years, Chrsitine has been wanting to swap her engineered hardwood floor to LVP for many reasons: it's waterproof, more durable to scratches and dents, there are better colors to choose from, and most importantly, it's easy to install. With her PAWsome friend Ellie, she started the makeover and her space has never looked better!
Featuring a slide-and-lock system, this Made in America floor is a breeze to install.
Sandpoint
Product Number: EWH-5776
Collection: Liberty