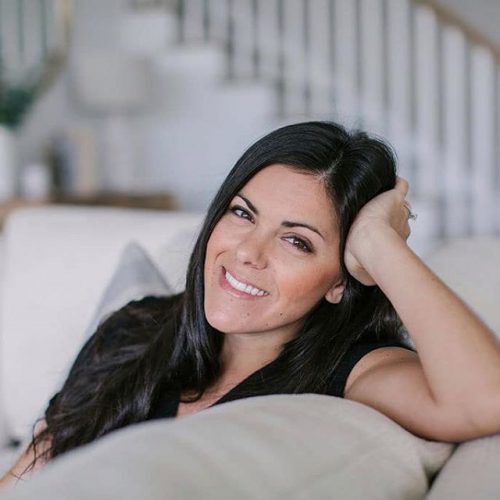 Meet Jess Davis!
Jessica Davis is a mother, wife, and a multi-tasking enthusiast who pours her heart and soul into every endeavor. She is passionate about love and family and has an eye for design and taste for timeless home decor. Follow @carcabaroad and find bright and heart-filling inspiration for decor, mom hacks, and everyday life!
Be inspired and learn more!
Can LVP be Installed Anywhere? Let's ask Jess Davis!
Vinyl plank flooring is commonly installed in bedrooms and living rooms, but for Jess David and her team – you can install them anywhere!
First time installing flooring on stairs ? It's fairly easy – thanks to the quick and easy slide-and-click lock system! Watch the video below!
Vinyl flooring is a great choice because it's waterproof, durable, and easy to clean . It's also a good do-it-yourself (DIY) project. However, installing it on hallways can be quite difficult, especially with a lot of doorways, but Jess and Audacity are up for the challenge! Watch the video below!
Audacity Flooring can cover an area of up to 6200 sq . ft. without any unsightly transition moldings! You can install it over concrete, hardwood, tile, or existing vinyl flooring. As long as the surface is flat and clean, it'll work!
Rosefinch
Product Number: EW-2556
Collection: Harmony
Installing new flooring can be a daunting task, but it doesn't have to be! Check out how she transformed her home with Audacity's Rosefinch and see more stunning floors from the Harmony collection.